Hey there, future scholars and adventurers! The time has come to gear up for an epic back-to-school escapade. Whether you're returning to the classroom or embarking on a virtual learning adventure, we've got your essentials covered. From awesome backpacks that will carry your dreams to drinkware that keeps you refreshed, let's dive into the 5 must-have things to get ready for school!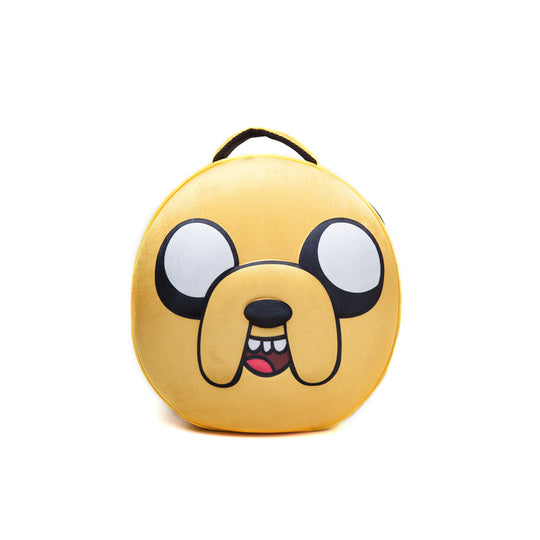 Adventure Time Backpack: Time to Set off on a Mathematical Journey!
"What time is it?! ADVENTURE TIME!" Get ready to kick some bad-guy butt and explore distant lands with our Adventure Time Jake 3D backpack. This replica is totally mathematical, with loads of lumpin' room for all your super rad junk. It's not just a backpack; it's your portal to a world of adventure and fun!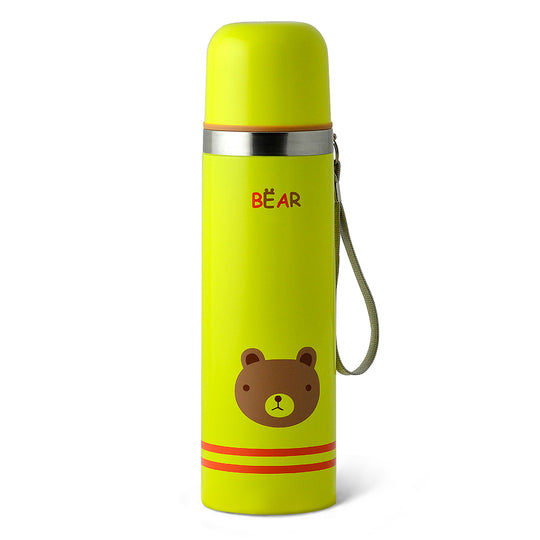 Stay Hydrated with FISSMAN Double Wall Stainless Vacuum Bottle
Stay refreshed during your school day with the FISSMAN Double Wall Stainless Vacuum Bottle. With vacuum-insulated double walls, it keeps your beverages at the perfect temperature for up to 6 hours. The secure vacuum lid ensures leak-free transportation, and it even comes with a plastic cup lid. Available in bright, friendly colors, this bottle will be your trusty companion on all your school quests.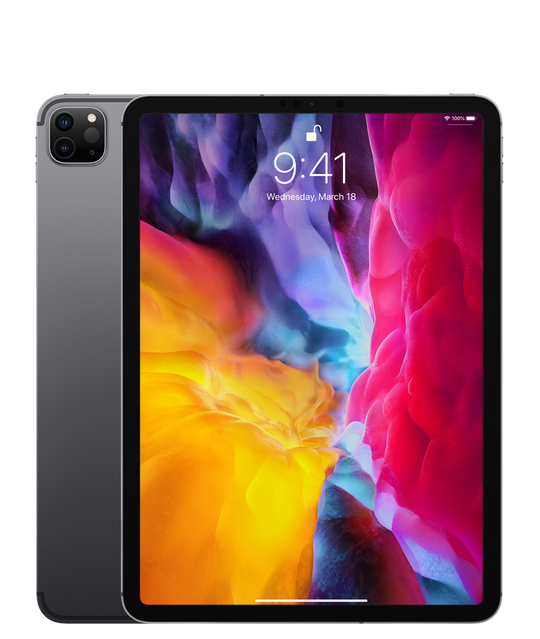 Tablets: Unleash Your Productivity and Creativity
Tablets have transformed into powerful tools for learning and creativity. The iPad range, now more affordable, comes with attractive bundles of keyboards, cases, and pencils, making it an unbeatable package for students. If you're into Android, the Samsung Tab S9 is here, a sleek device perfect for both work and entertainment. With its versatile features, it's your ticket to productive yet enjoyable school days.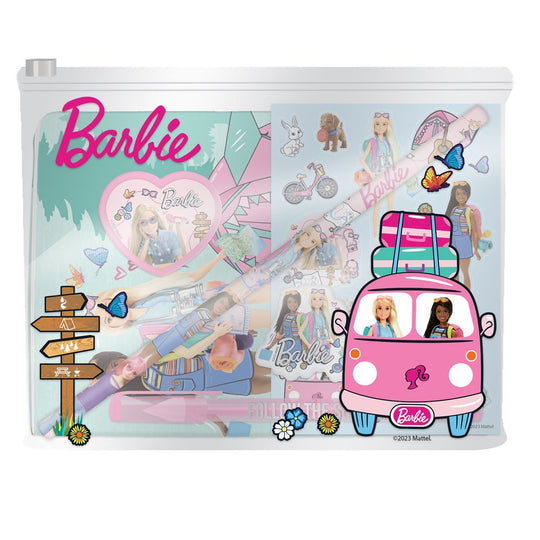 Blueprint Collections Barbie Super Stationery: Channel Your Inner Barbie
Calling all Barbie fans! Get ready to slay the school year with the Blueprint Collections Barbie Super Stationery. This set is a dream come true, featuring an A5 exercise book, A6 sticker sheets, a full-length pencil, pink gel pen, a die-cut eraser, and a heart-shaped sharpener. It's the perfect way to infuse some Barbie magic into your study sessions. And hey, speaking of Barbie, did you catch her latest movie starring Ryan Gosling and Margot Robbie? You're in for a treat!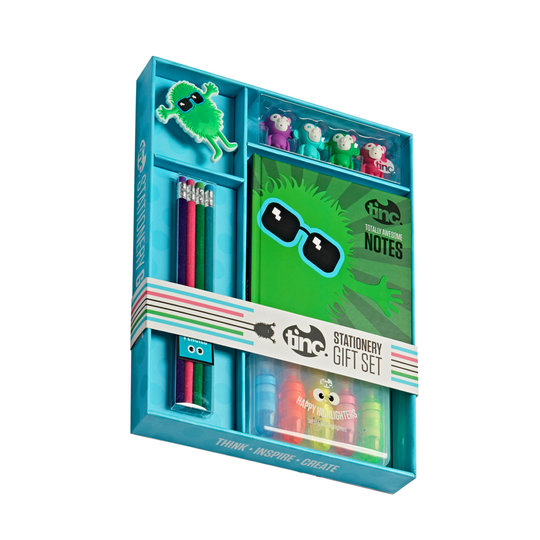 Tinc Hugga Stationery Gift Set: Spread the School Love
Got a friend who's ready to tackle school? Gift them the Tinc Hugga Stationery Gift Set! It's a bundle of joy that includes a hardback notebook, velvety pencil set, Hugga character sharpener, happy highlighters set, and a monkey eraser set. It's the ultimate way to show some school spirit and support their educational journey.
Round Up: Unlock the Ultimate Back-to-School Deals!
Ready to conquer the school year with style? We've got your back. And here's a little secret – we're offering an exclusive 15% discount across our entire site with the promo code BTS15! So, gear up, seize those discounts, and embark on a back-to-school adventure like no other. Let's make this school year your most extraordinary one yet!